BOSE SoundLink Revolve Portable Bluetooth Wireless Speaker
Product features
Bluetooth
Up to 12 hours battery life
Water resistant
Aux-in
Speakerphone
Top features:
- Immersive 360 degree sound for lifelike, immersive audio
- Robust and water-resistant with a seamless aluminium design
- Smartphone connectivity lets you control and add more speakers
- Up to 12 hours of battery lasts all day
Immersive 360 degree sound
Producing powerful lifelike sound from every angle, the Bose
SoundLink Revolve
lets you enjoy the same sound quality no matter where you are around the speaker. Place it in the centre of the room for great sound in every direction, or set it near a wall to let the sound radiate around you.
Smartphone connectivity
Using the Bose Connect app, you can easily control the
SoundLink
from any Bluetooth device. So if you need to leave the room, your friends can easily take control of the music using their phone.
If you don't have your phone handy, you can use the
Revolve Speaker
to send a text message or make a call – just press and hold the multi-function button to use Siri and Google Now.
And if you want even more volume, the app lets you connect multiple
SoundLink Revolve Speakers
in Party Mode - enhance the audio quality and spread out the sound with Stereo Mode.
Robust and water-resistant
Don't worry if you knock the
Revolve Wireless Speaker
over - the soft and flexible bumpers mean that whether you toss it in your bag or accidentally drop it, it's not easy to damage.
The
SoundLink
Speaker
is water-resistant, making it perfect for parties or barbecues as well as time by the pool. With an IPX4 rating, the speaker is able to easily withstand an accidental shower of water.
Up to 12 hours of battery
Enjoy a full day's listening without needing to reach for a charger with the
Revolve's
rechargeable battery, which lasts for up to 12 hours.

Little speaker. Big goosebumps.
Bose took its sound in a new direction. Every direction.
Meet SoundLink Revolve, one of the best performing portable
Bluetooth
speakers from Bose yet. It delivers true 360° sound for consistent, uniform coverage. Place it in the center of the room and everyone gets the same experience. Or set it near a wall and sound will radiate and reflect around the room, immersing you. Taking it outdoors? Great, it's meant to go where you go.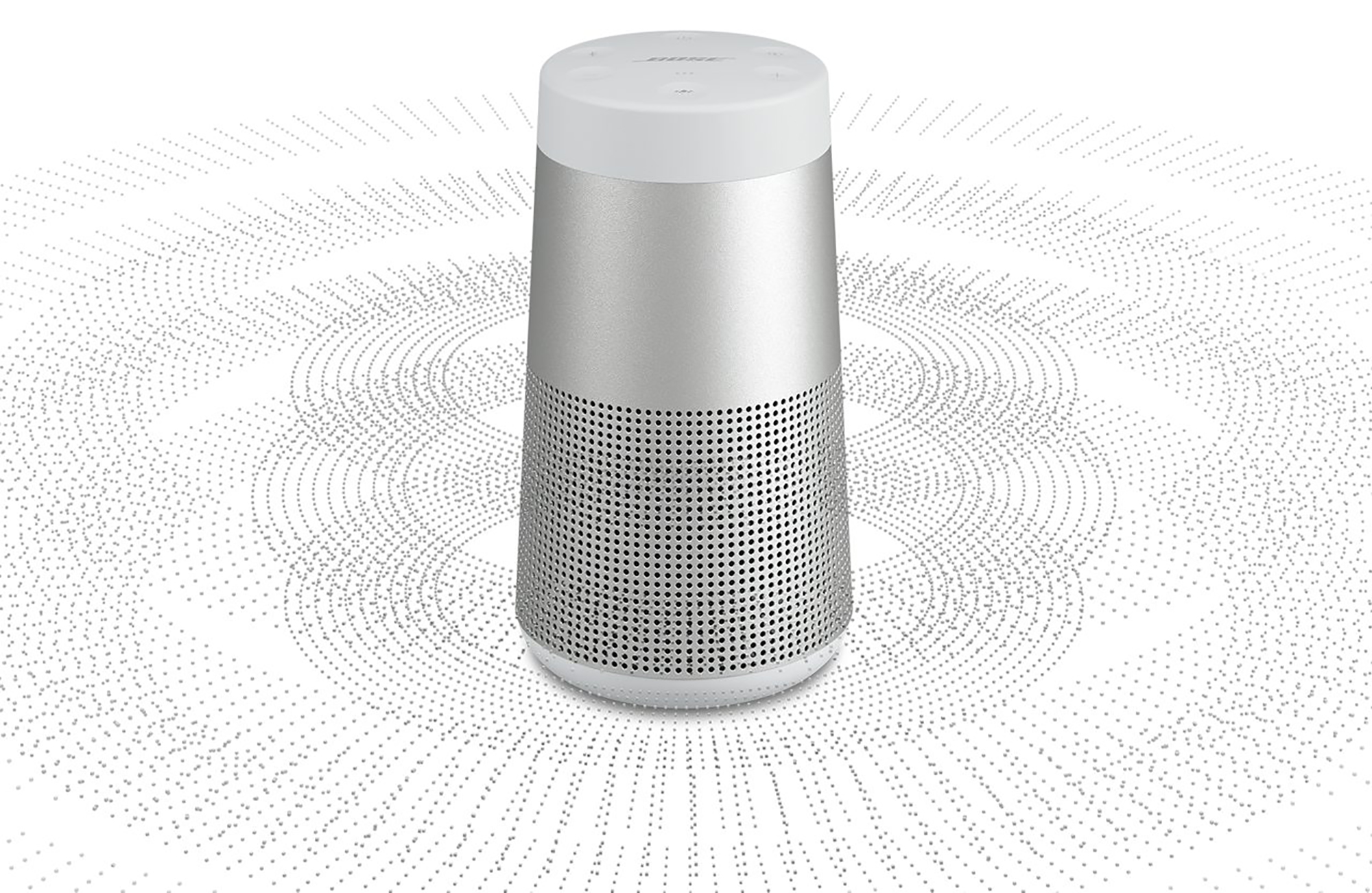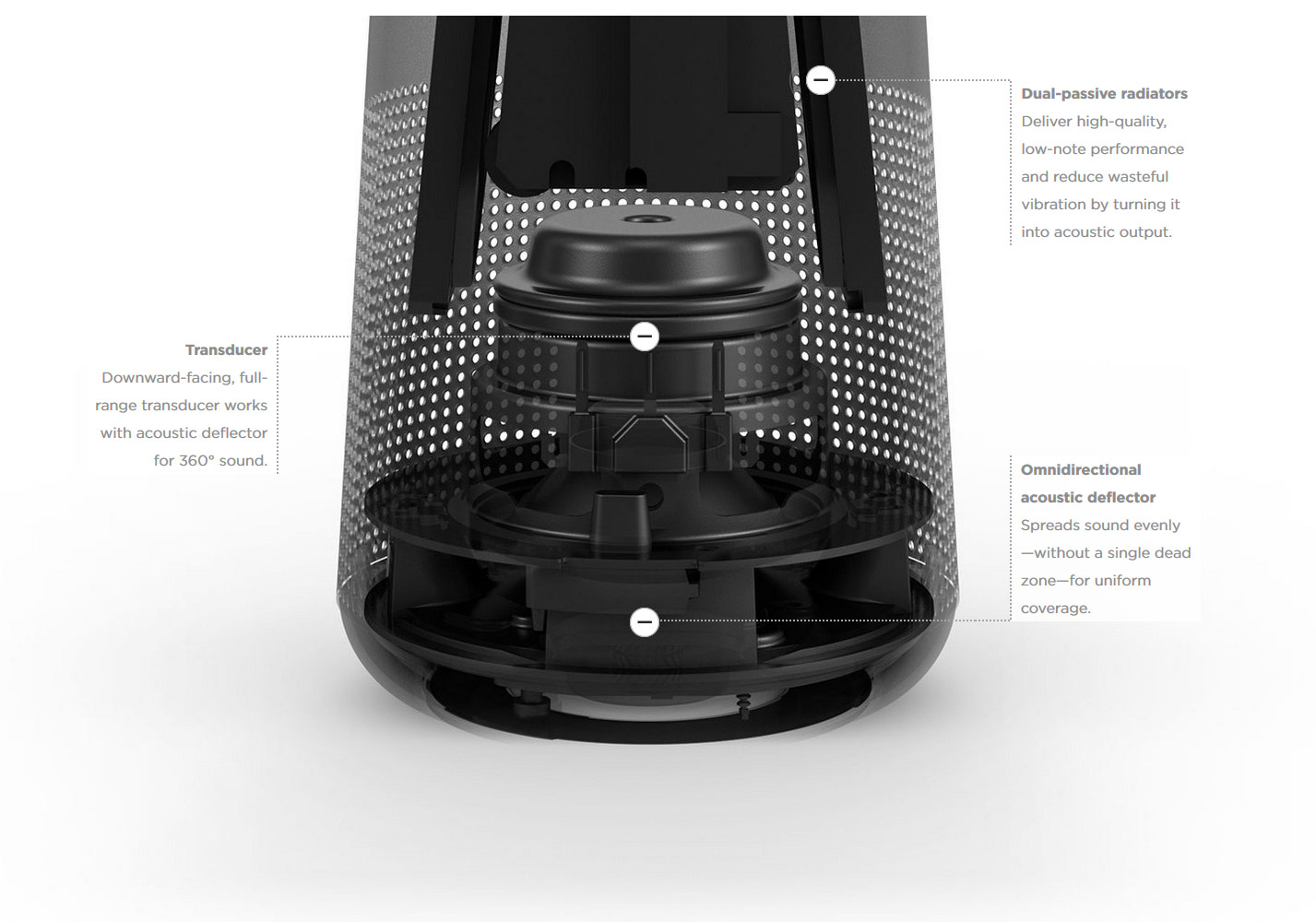 SINGS IN THE RAIN
You're not afraid of a little water. Your speaker shouldn't be either. SoundLink Revolve's water-resistant design means you can use it more places without worrying, like at the pool or by the kitchen sink.
BUMPERS FOR BUMPING
You're not perfect. And with this speaker, you don't need to be. No worries if you knock it over, toss it in your bag or set it down a little harder than you meant to. Soft materials let you bump worry-free.
ALL SOUND. NO SEAM.
No detail is too small. Not even a single seam. Notice our grille doesn't have one. That's because we created a new single-extrusion process to eliminate it—leaving nothing but beauty.
GRAB AND GO
When it's time to move, you don't want to fumble about. That's why we made this speaker grabbable, touchable and easy to operate—right down to the soft, smooth buttons that ensure every interaction feels natural.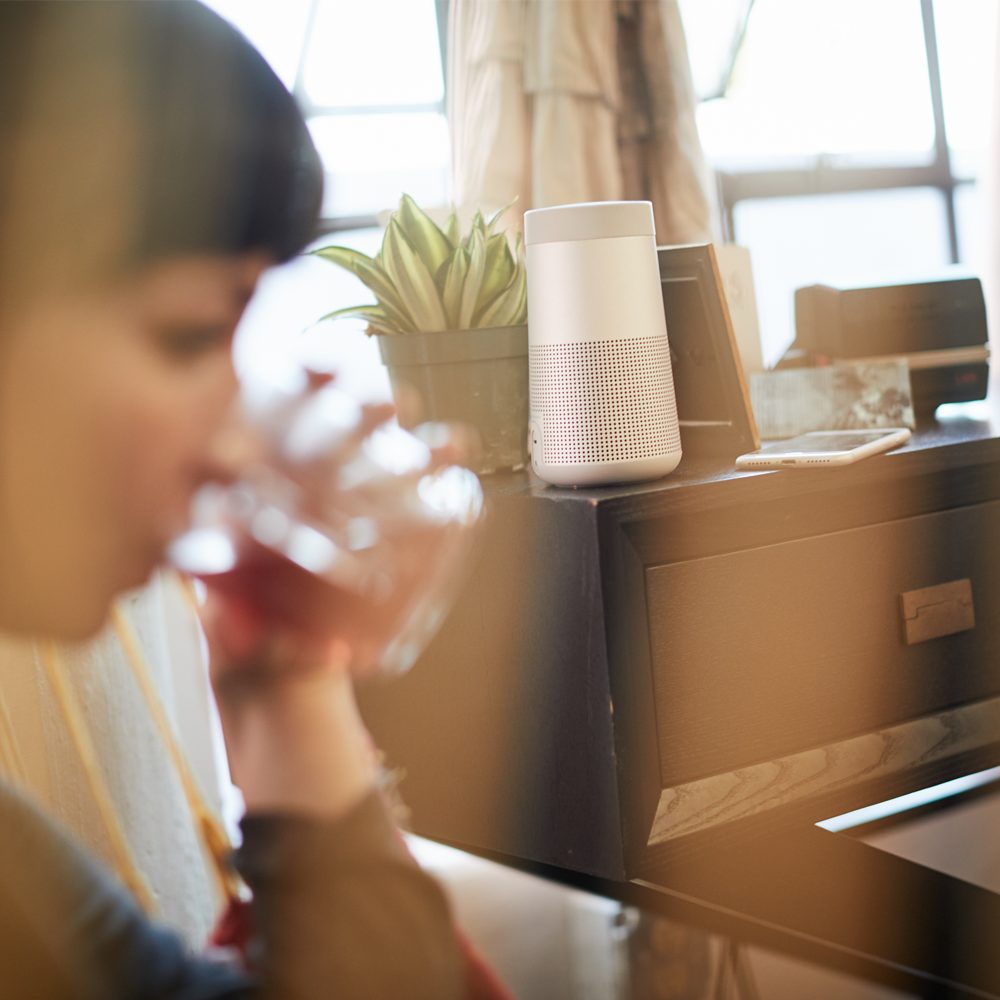 Packed with power
A portable
Bluetooth
speaker needs impressive battery life. This one delivers. The rechargeable lithium-ion battery plays up to 12 hours—for full-day listening. Sure, some other speakers may play longer, but not without compromising the deep, powerful bass you'll get from Bose.