LENOVO Star Wars: Jedi Challenges Augmented Reality Headset
Product features
Augmented Reality combines virtual reality with the real world
Lightsaber controller included for AR battles
Compatible with iOS & Android
Enjoy a range of exciting & challenging apps
Includes headset / lightsaber controller / tracker beacon
Top features: 

- Content expansion from Star Wars: The Last Jedi includes new enemies and battles 

- Stunning immersion in the world of Star Wars augmented reality 

- Lightsaber controller lets you experience what a Lightsaber battle feels like 

- Test your strategic skills with Holochess and Rebel vs. Empire ground battles 

Content expansion from Star Wars: The Last Jedi

Battle new enemies, take on new vehicles, and test your Jedi skills with all new content available from Star Wars: The Last Jedi. Duel two elite Praetorian Guards, face off against the First Order AT-M6 walker, and take on a Stormtrooper Executioner or Riot Control Stormtrooper. You can even explore the new planet Crait and be rewarded with the adorable new additions to the franchise - Porgs. This expansion is available free on the Star Wars: Jedi Challenges app from January 2018.

Star Wars augmented reality

Feel like a part of the Star Wars experience with this app-enabled Lenovo Star Wars: Jedi Challenges Augmented Reality Headset. Put it on to unlock a world of entertainment that feels real.

You'll train as a Force-sensitive apprentice, gaining knowledge to work your way into the Jedi Order. A range of exciting apps lets you experience familiar, beloved thrills from the Star Wars franchise.

Lightsaber controller and tracking beacon

Everyone who's seen Star Wars has dreamt of being a lightsaber-wielding Jedi – and the Lenovo Star Wars AR experience gives you the chance. Battle evil foes like Darth Vader and Kylo Ren as you perfect your skills to become a Jedi master.

The included lightsaber controller gives you realistic force feedback, transporting you to the heart of the most exciting and coveted fights in science fiction. You'll always know where you are with the beacon. Go deeper into an augmented reality universe as it fills your real-world environment.

Holochess and Rebel vs. Empire ground battles

Holochess makes you feel like you're relaxing on the deck of the Millennium Falcon. This strategic board game sees you advancing and conquer territories as you outfox your rivals, guiding your holographic alien pieces across chequered game tables in intense matches.

Spearhead an army of Rebel forces in huge ground battles that see you take on the might of the Galactic Empire. You'll build and reinforce military outposts as you strategically command your troops towards victory.
Video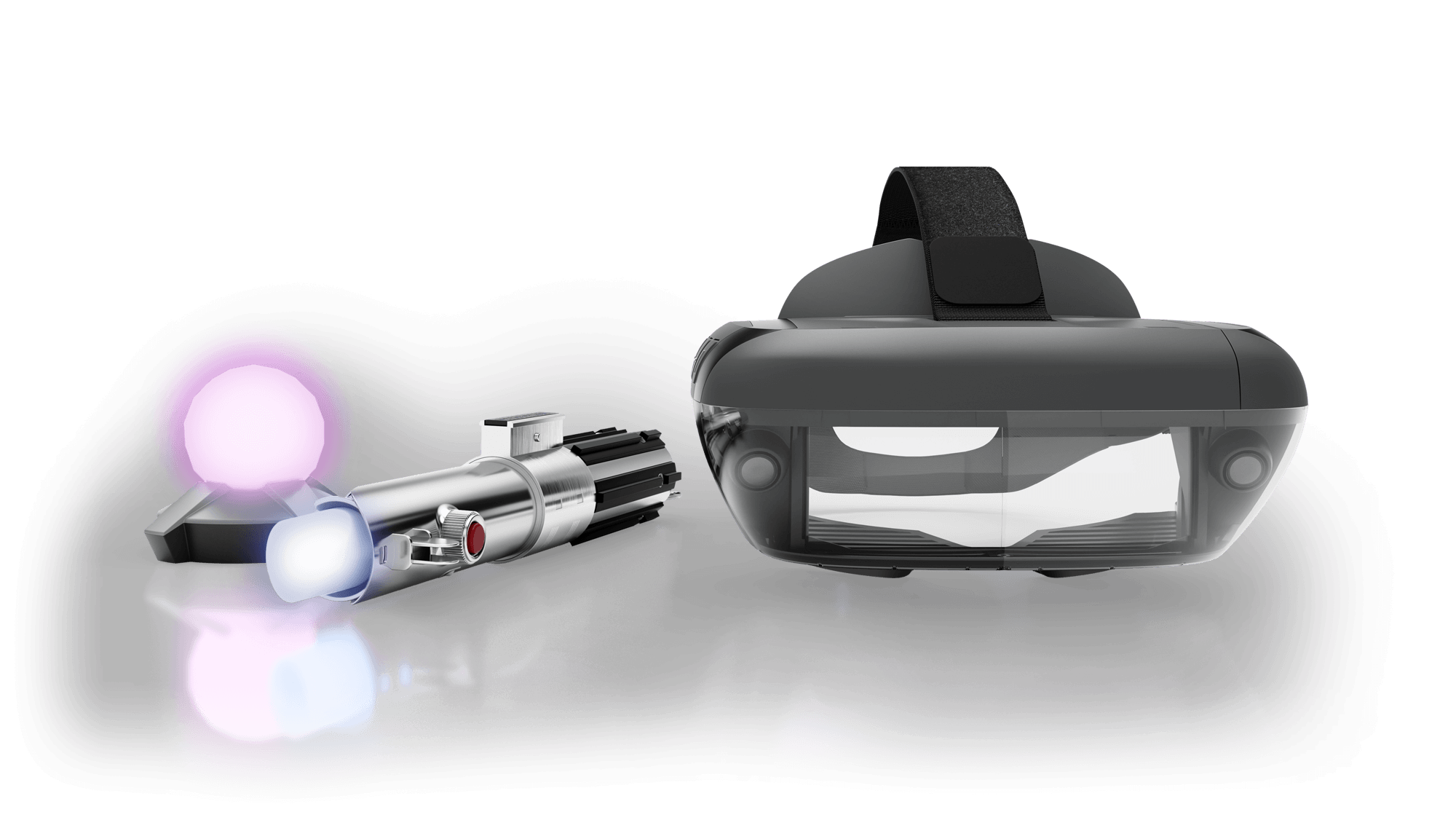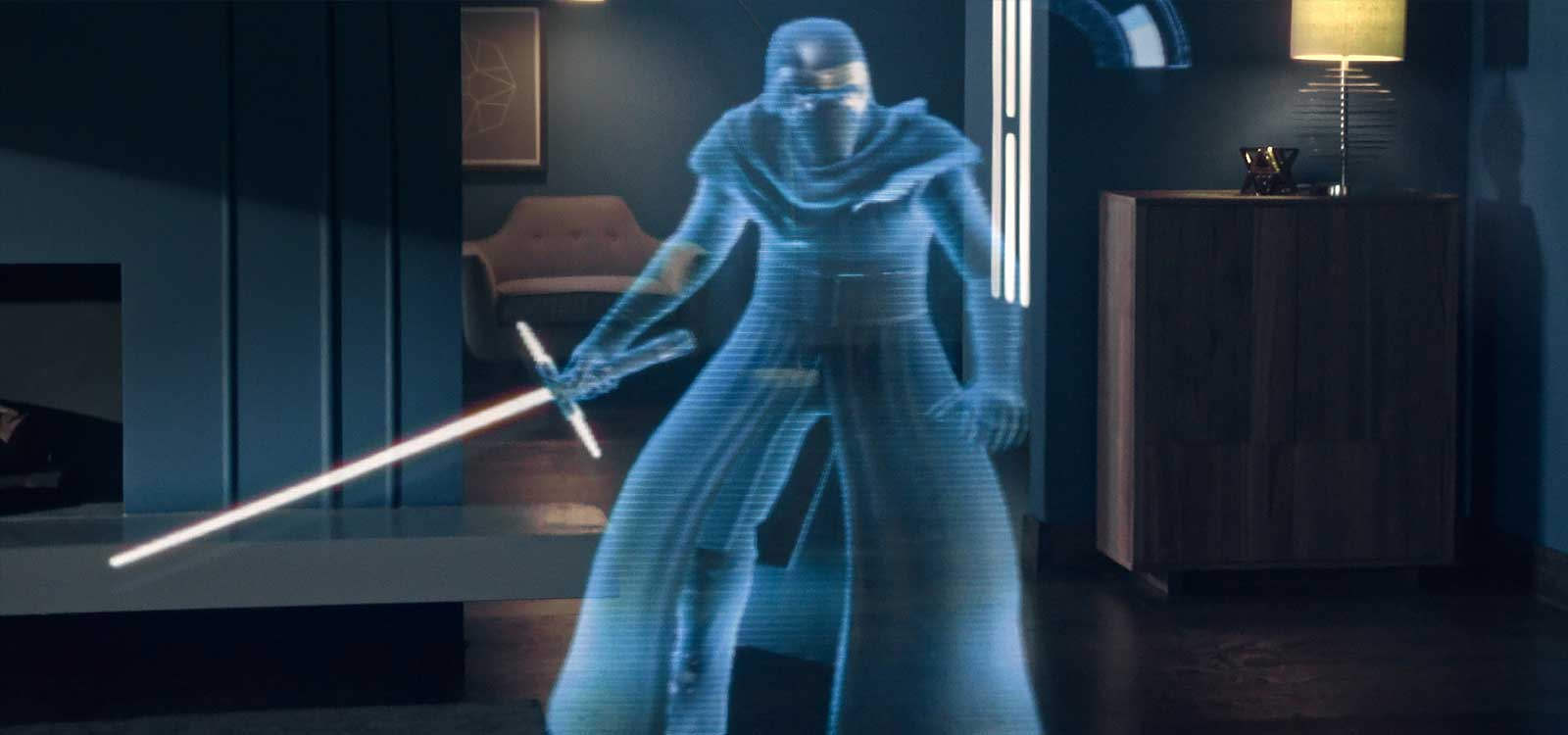 Lightsaber battles
Perfect your lightsaber skills by taking on some of the most menacing villains the dark side has to offer.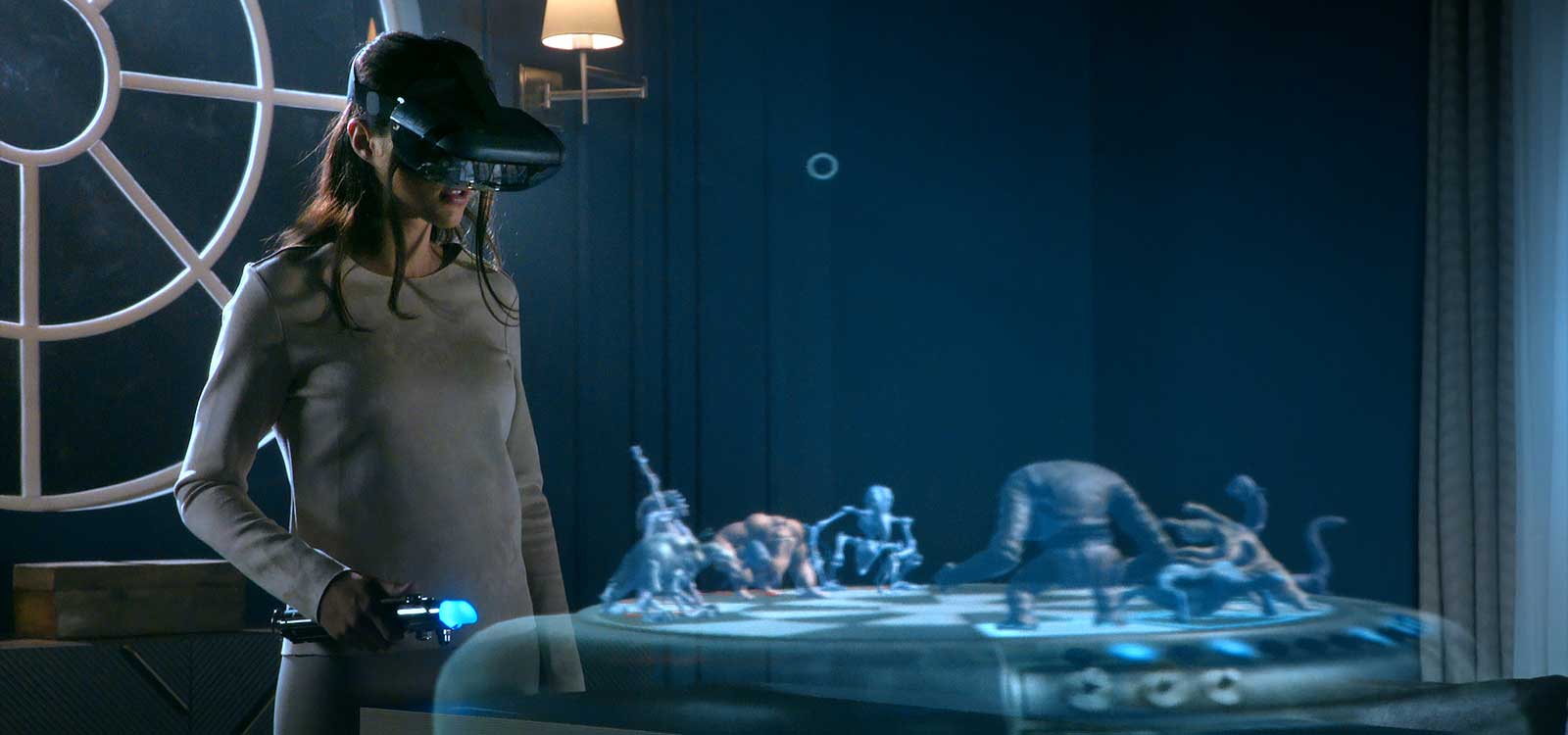 Holochess
Train your mind in the ultimate game of concentration and strategy, as first seen in Star Wars™: Episode IV – A New Hope™.